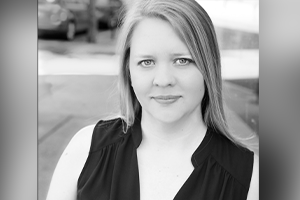 Molly Hood (Co-Creator)
Molly Hood is an Assistant Professor in the Department of Theatre & Cinema at Radford University in Radford, Virginia. Prior to joining the faculty at RU, she taught at Hampden-Sydney College. She holds an MFA in Classical Acting from The Shakespeare Theatre Company Academy for Classical Acting at The George Washington University. Molly continues to work as an actress, text coach, and director. Areas of academic interest include: jigs/totentanz, stage combat, and theatrical intimacy. 
Directing credits include: The Tragedy of Macbeth (RU), Crimes of the Heart (RU), Twelfth Night, (Richmond Shakespeare Festival), Buffalo Soldier (Virginia Rep on Tour), and Funny Money (H-SC). Molly appeared as the title role in Hamlet for The Richmond Shakespeare Festival, which was filmed and broadcast on PBS by Virginia Public Media, and for which she received a Richmond Theatre Critics Circle Best Actress nomination.  Additional acting credits include Arianna in The Comedy of Errors (RTCC Best Supporting Actress Award Winner), Regan in King Lear, Nerissa in The Merchant of Venice, Carol in Oleanna (RTCC Best Supporting Actress nomination), Corie in Barefoot in the Park, and Melissa in Melissa Arctic.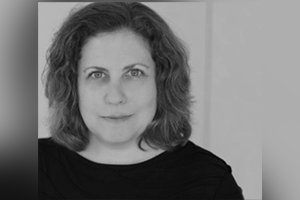 Amanda Nelson (Co-Creator)
Amanda joined the faculty at Virginia Tech in 2013 to create and establish a new MFA program in Arts Leadership. She previously worked 11 years for the world-renowned Alvin Ailey American Dance Theater in New York where she oversaw membership programs, government relations, corporate sponsorships, and foundation support. 
She holds a PhD in Drama from Tufts University, an MA in Drama from San Francisco State University, and a BA in Drama from the University of California at Irvine. Amanda now teaches a range of theatre and performing arts courses. Through a collaboration with a colleague in music, Amanda developed a musical theatre summer intensive course and has directed several workshop productions including the musicals Babes in Arms, Oh, Kay!, Fiorello! and Songs and Scenes from The Sap of Life.  She has begun to explore the intersection of theatre and technology, working on collaborative multidisciplinary performance projects that mix traditional theatre texts with new media. Amanda has written on a range of theatre topics, regularly presents at conferences, and is a freelance theatre reviewer for The Roanoke Times.